Can we find a model for knowledge acquisition that respects the individual by combining aspects of the dominant learning theories, instead of discarding them entirely?
Topics:
1. John, the Admin of the Libertarian Teachers Group at schoolsucksproject.com, posted an interesting piece in the forum called Learning Theories and their Subsequent Pedagogy – Which one is most Libertarian?
2. Osborne and I discuss this post on our 3-21-13 live show, and I read a paper I wrote in 2002 called "My Philosophy of Education", written for an Intro to Education class.
3. I provide more detail of the newest of the learning theories: connectivism
4. I try to answer the question, Which learning theory is most Libertarian?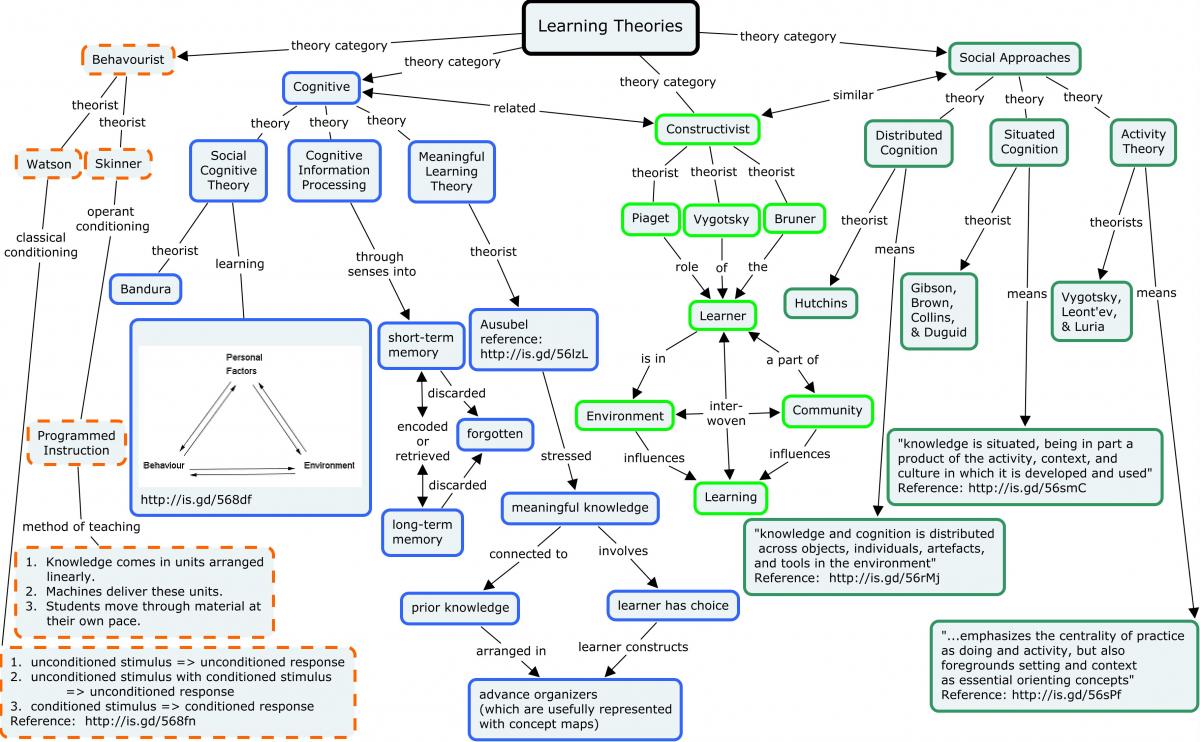 Objectivism (5 Branches of Philosophy)
1. Metaphysics
2. Epistemology-Logic
3. Ethics
4. Politics
5. Aesthetics
Metaphysical Laws
1. Identity
2. Causality
3. Non-Contradiction
Bumper Music:
"I'll Do Anything" Jason Mraz
Full Discussion:

Look Closer:
Learning Theories Info_Graphic - http://www.educatorstechnology.com/2013/03/learning-theories-every-teacher-should.html
Key Terms for Cognitivism and Constructivism - http://www.coe.fau.edu/faculty/cafolla/courses/eme6051/cognitivism.htm
Connectivism: A Learning Theory for the Digital Age - http://www.elearnspace.org/Articles/connectivism.htm
Metaphysics - http://wiki.objectivismonline.net/Metaphysics
Ayn Rand Lexicon - http://aynrandlexicon.com/
An Introduction to Objectivism Part1 - Lecture by Leonard Peikoff - http://youtu.be/cW-xUEYaBnU
Trivium - http://www.triviumeducation.com/trivium/
Index of Learning Theories and Models - http://www.learning-theories.com/